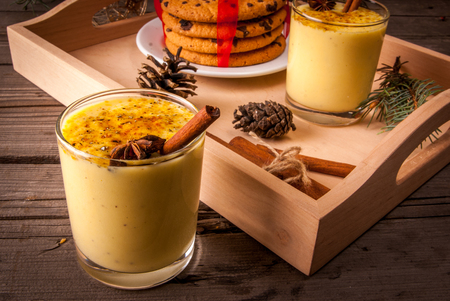 Eggnog is a rich, chilled, sweetened, dairy-based alcoholic beverage. Traditionally it's made with whisked egg yolks, sugar, cream and brandy, rum or bourbon. The egg whites are whisked until foamy and added just before serving.
It's often drunk at celebrations, especially Christmas.  It's commercially available premixed but it's also easy to make at home.
See also Advocaat and Zabov All'uovo which are traditional Dutch and Italian eggnogs respectively.
Recipes
Try Felicity Cloake's perfect eggnog recipe